So you've just graduated college and you are hoping to find a pretty good job. Maybe you decided to move out of your parent's house and get a place of your own, but somehow you still feel like you're living the same life you used to live as a teenager going to high school or university .Maybe this article will help you find a good job, start dressing better and help make a small rented apartment look great all while not burning a giant hole in your wallet.
So now you've probably done a couple of internships and know where you want to be heading in life, you still need a job and those painful online sites just don't feel like they give you enough choice. You've tried the online job boards and they just don't seem to be helping .Here is a simple life hack for you ,try an online job aggregator .An online job aggregator automatically indexes jobs from the internet and brings them to one website giving you a far larger choice than a job board that waits for companies to advertise jobs online .I have been looking into some job aggregators and found that Neuvoo is a fairly good choice .Check out their page and search by location and job position .Here are some links to popular destinations United states , UK and Switzerland
Image source :Suit Supply
So now you've applied for a few jobs and need to prepare for the interviews that follow .It's probably going to be one of your first jobs as internships just don't count anymore .The first thing the interviewer is going to notice are your clothes ,let's face it people are superficial. What I have discovered is that tailoring a suit can be a great investment and with the right choice you don't have to spend a lot of money on it .You could just go over to the local tailor and get a good suit for a fairly low price especially if you live in countries like India or Thailand, but it probably won't look great. The style is going to be a little dated .The local tailor probably makes the same suit for everyone that walks in, before going to the local tailor it is probably a good idea to get some ideas of what you want and what is trending .Check out this site Suit Supply they have great designs and even if you can't afford them you can recommend the site to your local tailor if you know what I mean ;).
So now you've applied for a job then you managed to impressed your interviewer with a nice suit so you got hired and now it's time for you to start living better .Well you could go ahead and hire an interior decorator but this is probably going to cost you quite a lot of money and not the best investment for your first paycheck besides they might not really understand your idea and you might not even know what you like yet .The quiz that is in the link below helps you decide what you like .It takes into consideration your hobbies ,your favorite era and even the movies that you like to give you a good indication of what your home could look like ,I would recommend doing the quiz a few times to see what really suits you the best .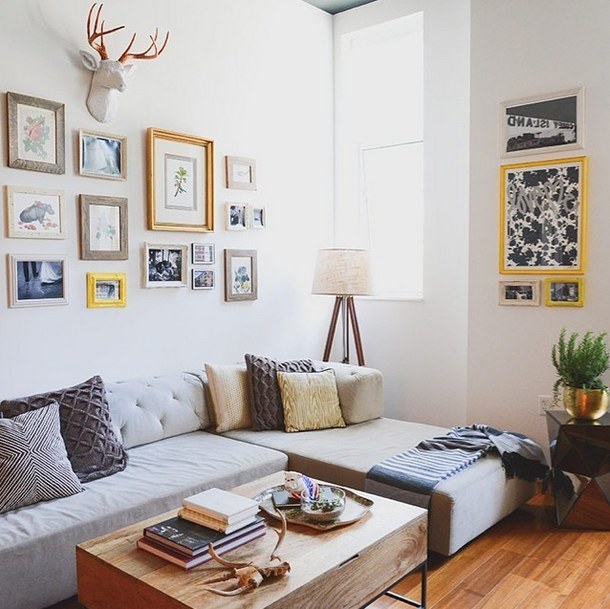 Image source :Buzzfeed
I hope you find these tips helpful and you manage to incorporate them into your daily life .Let me know if you have any feedback or something to add .Cheers and good luck.
Cheers !